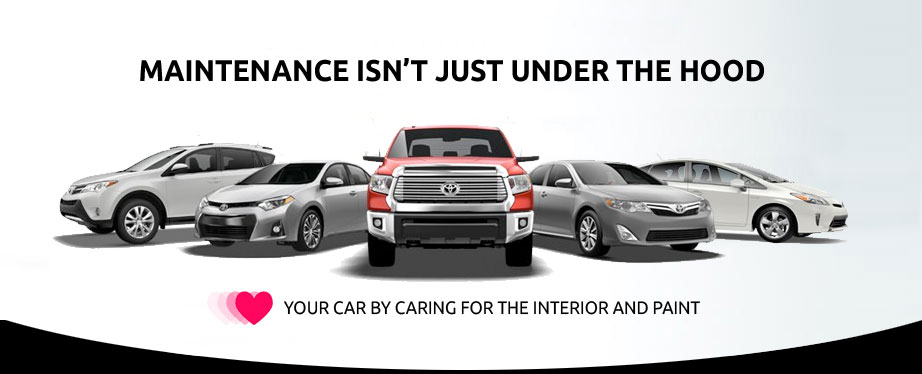 GREENFIELD'S VEHICLE DETAILING & CONDITIONING




Toyota of Greenfield, located in Greenfield, Massachusetts, offers a complete range of services to keep your car or truck shining year after year, including Professional Full Service Auto Detailing. We invite you to learn more about our services and make a detail appointment online or call us at (413) 773-5455. Our staff takes pride in their work, and serves our customers by providing specialized service. We give you what you want, at the best price!

Give us a call (413) 773-5455 or stop by Toyota of Greenfield today! We'll be glad to answer any of your questions, and we're sure you'll be pleased with our service and the quality of our work.